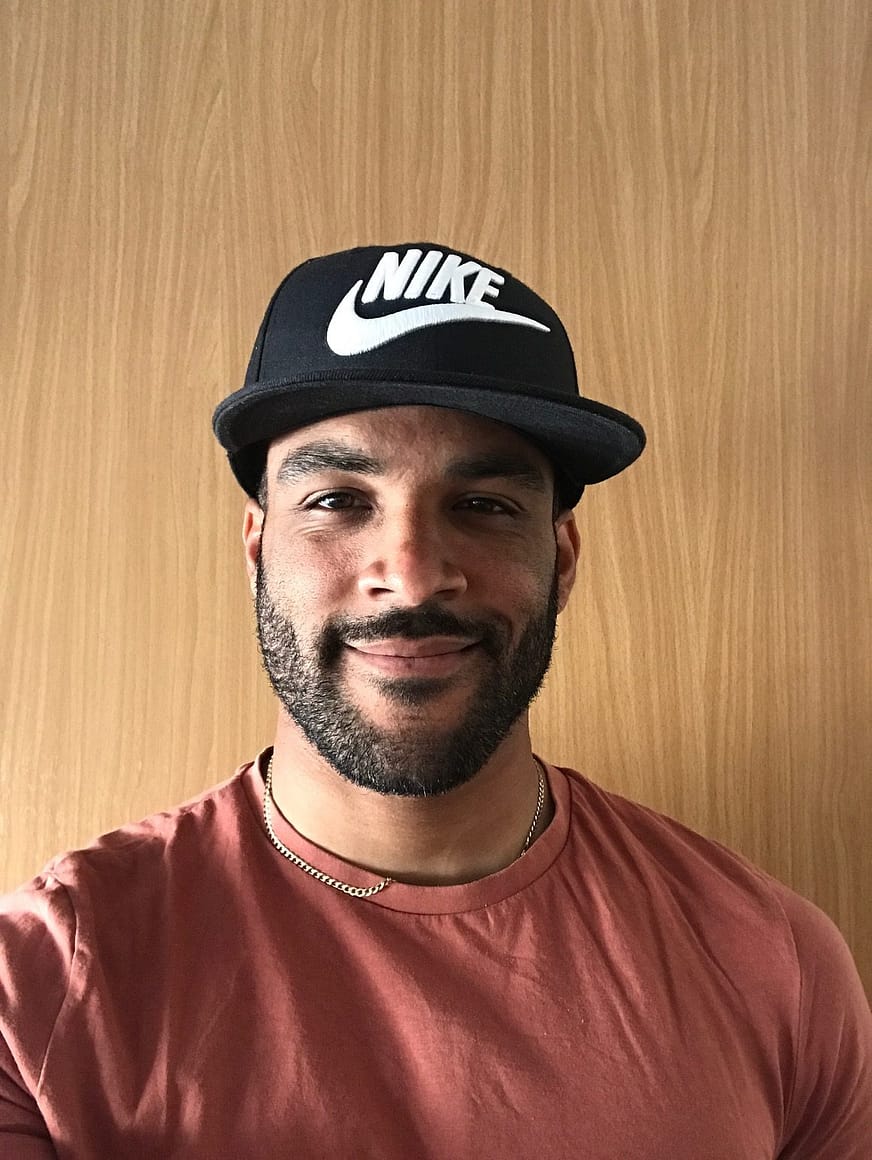 Age: 30
Occupation: Technician
Sport: Track Cyclist
"I'm a track cyclist based in London. A few weeks ago I set myself on a venture to learn how to handstand properly in a controlled way. The idea of the new skill was super cool but as a huge plus it was going to give me much added core strength and stability for my own sport, and being a sprinter this is super useful… I have a six year old daughter who does gymnastics and I now have a better foundation to helping her with aspects of the sport. 
After a bit of free resource on YouTube etc. I completely forgot that I had watched a couple of vids of yourself on YouTube a while back. So after getting glued to watching your vlogs of recent, I quickly established body bible. And dude. It's so comprehensive that within my second week. The progression is impressive."
Age: 15
Occupation: Student
Sport: Gymnastics / Ballet
"I met Nile in late January at Leeds Gym Fest and talking to him made me more determined to do gymnastics to the best of my ability even though I am not a competitive gymnast. A week later, I damaged my knee and 6 months later I still can't train with my gym club. I signed up for the Body Bible to see how much I could push myself at home with my knee injury. I used the splits progressions program to regain my splits and the nutrition program in order to keep healthy. The body bible and Nile's injury have given me hope that I can come back after an injury and not to stop doing something you love because you're injured. You can find a way to train while injured, and I used the Body Bible to help me. Thank you for being a constant inspiration to me."
Age: 40
Occupation: Research Scientist (Planetary Sciences)
Sport: Gymnastics, Running, Diving, Lifting, swimming.
"I took the handstand mastery program and followed it as closely as I could during the 6 weeks.  I just recently went back into gymnastics after a 10 year hiatus that happened after another 5 year hiatus.  Keeping my balance in the handstand was not a problem, but holding it was much harder as I have put on few pounds and lost flexibility over the last 15 years (not that it was too great to begin with). It was then that I found your website and the programs.  I was skeptical at first, but after some thinking I decided to get the program.  My coach was going to be away for a month and I would have to be traveling too and so this was the perfect opportunity to try it out and see clean results.  I am happy to say that the risk payed off.  My handstand and overall strength and flexibility have improved and, though I am not at the same level I was years ago, I am in my way.  My handstand is by no means perfect, but it is noticeable better than it was before and I can hold it for about 45 seconds.  I now also have a routine that I can do whenever I am away and have no equipment.   Additionally, I was having some shoulder pain as I was forcing it too much (read lack of specific strength), but now this is almost completely gone."